The delegates came from DM to the EPR
From October 10 to 27, 2023, it was with pleasure that the church welcomed the three school directors from Switzerland. Normally the church collaborates with '' Departement Missionnaire  suisse (DM)'' , it is in this context that the three directors came to visit the Church schools that have a partnership with DM. First, in October last year 2022, the Presbyterian Church in Rwanda sent the 3 directors of Schools to Switzerland, for study trip purposes, this time the DM directors came for an exchange of ideas.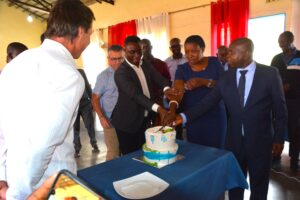 During their stays in Rwanda  they done some activities include visit and participation to the conference between EPR –DM where they discussed together, sharing of video on contextualization of the EPR/DM exchange project, feedback on the exchange in Switzerland and there was the opportunity to celebrate DM's 60th anniversary. The Church Leaders appreciated this good partnership.